Featured Artist : Laurel Averill
Woven Willow Designs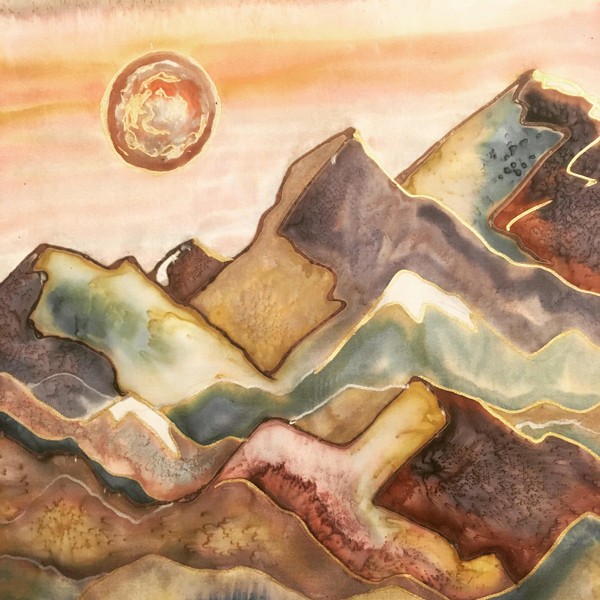 Artist Bio / Statement
Artist Statement
My work as a silk artist reflects my reverence for the natural world. I am endlessly inspired by the colors and textures of the sky and ocean, the sculptural grace of trees and the imposing presence of mountains. Ultimately, I strive to create an image of beauty that will transport the viewer into a vibrant and illusory place.
Of every medium that I have ever worked with, silk painting stands alone. Although it is a labor of love and a process with many steps, it is worth every minute. The colors and textures that are achievable with this medium are always vivid and interesting. I am also endlessly excited by the unpredictability of silk dye. When I begin a piece I do not always have a clear idea of how it will end up. I find that the key to this medium is to let go of control and learn to listen to what the image has to tell me. I feel fortunate to have found such a rewarding way to process and showcase my deep respect for the natural world.
Artist Bio
Laurel Averill grew up in Georgetown and Edgecomb, Maine. She holds a B.S. from the Evergreen State College in Olympia, WA where she studied Ecology and ceramics. She is currently a brushwork artist at Georgetown Pottery. Laurel resides in Edgecomb with her husband and two young children, Oliver and Azalea.
Contact Info
Dharma Products Used
Please see the description for a list of products used.